Who We Are
Jumpstart Career is a high-end customized career development consulting company for overseas students. The founding team of the company has rich experience in top investment banks, consulting and technology companies, as well as long-term recruitment and training experience.

We take it as our mission to provide professional and high-level customized career development consulting services to our students. As experienced mentors, we fully appreciate the critical role a good mentor can play in the career development process. We hope that we utilize our established professional contacts, as well as our experience as a candidate and as a company recruiter, to open up a path to career success for future generations.

We offer professional and practical job-hunting and industry insight courses, as well as the original master-apprentice program, to comprehensively enhance the competitiveness of job seekers through immersion training. For job seekers from different regions of the world, we will design and customize particular career development programs to help students obtain ideal OFFER and tap their career potential.

Jumpstart Career has a vast industry network. After several rounds of selection, more than 3000 core mentor teams are widely distributed in the United States, the United Kingdom, mainland China, Hong Kong, Canada, France, Japan, Germany and other countries, with careers in Goldman Sachs, McKinsey, Google and other world-renowned companies, with with a variety of education and family backgrounds. Therefore, by taking into account our students' experiences and career goals, we can provide highly targeted mentor matching and in-depth customized services.
Our Vision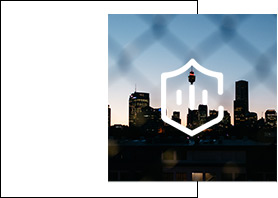 Inheritance:
We believe that overseas Chinese should help each other and grow stronger together. So we created Jumpstart Career, where we invite established professionals to impart their career lessons to the next generation.
Discover:
We believe that excellent Chinese students should not be hindered in their career development due to asymmetric information. Therefore, we help students according to their national conditions, targeted to enhance the competitiveness of job hunting, maximizing career potential.
Payback:
Nobody succeeds alone. Each of our mentors received guidance from industry leaders on their journey through the job market. In return, we choose to help young professionals succeed in finding their position in the workplace.
Competitive Advantage

In the 2017-2019 application seasons, 100% of all students received offers from their target industry!



Master teacher, target industry tutor, paperwork tutor, assistant tutor, and TA fully cooperate, closely monitor the teaching progress and assist with job applications.

We utilize Profiles International professional evaluation standard questionnaire and certified career guidance instructor to evaluate students' ability and craft customized career planning.

The standardized curriculum, jointly designed and developed by career mentors, corporate admissions officers and VP-level professionals, provides students with all-round guidance.


We cooperate with 500+ institutions over the world, to provide students with internship opportunities in industries such as finance, consulting, technology, etc.


Tutors will answer students' job-hunting questions and offer relevant job-hunting guidance. The latest recruitment information of prominent companies is updated continuously for students.
Countries & Partner Schools

China- Mainland & Hong KongTop5 HK Universities
Top10 Mainland Universities

USATop100 USA Universities
Top60 USA Liberal Arts Colleges


CanadaTop15 Canada Universities

UKTop15 UK Universities

Europe Ex-UKTop20 Europe Ex-UK Universities


JapanTop15 Japan Universities

SingaporeTop 3 Singapore Universities

AustraliaTop5 Australia Universities
Industries
Finance: investment banking, sales & trading, stock research, asset management, risk control, quantification, venture capital, private equity, hedge funds, Commercial Banks.
Consulting: strategy consulting, management consulting, economic consulting, technical consulting, human resource consulting, data consulting, actuarial consulting.
The big four: audit and authentication, taxation, financial and financial consulting, risk management, transactions and mergers and acquisitions, legal authentication, data, IT.
Technology/Internet: software engineering, product design/management, design (UI, user experience), data operation, finTech.
Fortune 500: management training program, strategy, supply chain, marketing, operation, public relations.
Others: law firms, medical and pharmaceutical companies, research think tanks.